Badges validate that you have committed time to learning how to use North52 solutions. They serve many purposes, including:
A visual indication of your competency progress with North52 solutions
Verification of competence you can use in your career development
Providing an indicator for North52 support to respond to questions appropriately
There are two difference types of badges - Course Badges and Competency Badges
Course Badges
Course badges are awarded on completion of a course. They indicate a level of competency for a specific feature. If a course has a badge it will be displayed on the course home page. When you complete a course with a badge it will show alongside other badges you have earned.
Example course badges: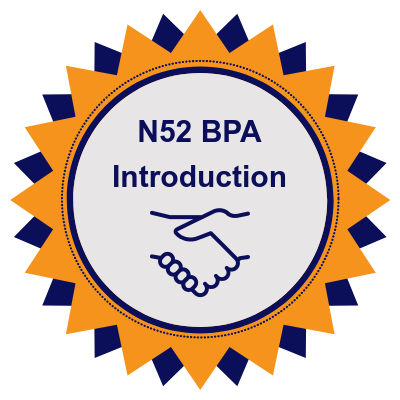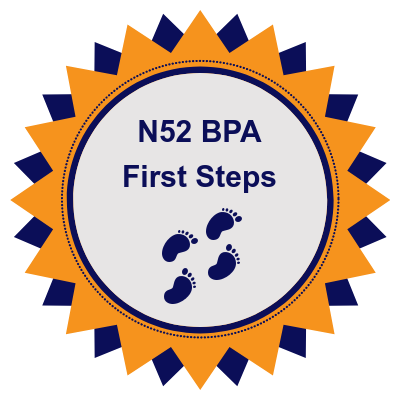 Competency Badge Levels
Competency badges are earned on successful completion of courses at a given level. A competency badge can be downloaded as a PDF certificate.